Since we were at the beach last week and the week prior I was busy getting ready for our vacation I haven't developed any new recipes, sorry! However, I have FINALLY been trying some new recipes on my Pinterest board that I have had pinned for a while. After all, if someone else already created a good recipe, why reinvent the wheel? I love finding new recipes, but I always forget about them once I've saved them.
I promise to have a couple new recipes for you all once we return from Maui!
In the meantime, here are 5 new (or new-to-me) recipes from Pinterest that I have been making lately…
Caramelized Cauliflower and Mushroom Casserole from The Iron You (My husband absolutely LOVES this dish).
Baked Chicken Parmesan from Real Simple (I tweaked it a little and used shredded mozzarella and chicken thighs).
Cauliflower Crust Calzone from The Iron You (All of Mike's recipes that I have tried have been really good!).
Peanut Butter Chocolate Chip Protein Pancakes from Kristy at Southern inlaw (Keenan requests these at least once a week!).
Fatcake Pancakes from Katie at Chocolate Covered Katie (I just love her recipes!).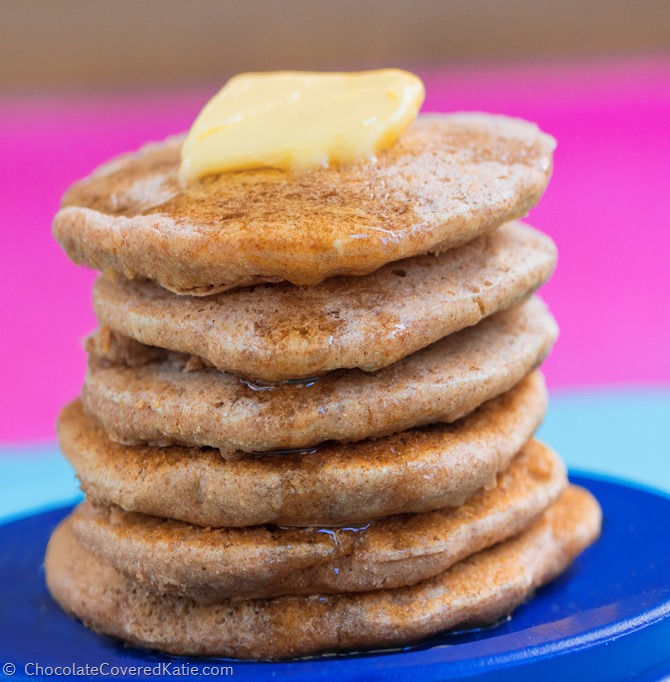 Since it's Wednesday, I'm linking up for WIAW. Thanks Arman for hosting this week!
Questions:
What have you been cooking lately?
Have you tried any new recipes?
Have you made any recipes from your Pinterest board?